lexlingua
Top Ten Gateway Books is a meme at Top 10 Tuesday that's recently become quite popular. Here's a round-up of the ten books that introduced me to new genres and new ways of thinking:
1.
Gateway into Historical Fiction
–
Les Meserables
by Victor Hugo -- I loved my old English teacher, and she once read to us,
The Bishop's Candlesticks,
in school. Eager to know whether Jean Valjean reformed himself and stopped stealing after all, I raced to buy an abridged version of
Les Meserables
. I devoured the book in one night, wailed buckets into my pillow and bunked school the next day -- a first for me.
2. Gateway to Literary Fiction
–
Atlas Shrugged by Ayn Rand
was possibly my first serious contemporary read. Prior to this, my life had been Harry Potter and Jane Austen. Suddenly, capitalism was thrust at me in the form of a fat book about a legendary guy gathering all the heroes of the world and leaving the loser moochers behind in the dust. I stole the book from my elder brother's bookshelf and never even understood the half of it. But I still loved Dagny Taggart and wanted to be like her. Who is John Galt? My favourite question ever.
3. Gateway into Non-Fiction
–
Russka: The Novel of Russia by Edward Rutherfurd
-- I grew up on Russian/ Ukrainian folk tales (and if you have never tried them, you really, really must). So my enchantment with Russia, its history and architecture, and yes, even its politics, has been a long standing one. Then one day, I found
Russka
in a book store; someone had placed it in the wrong side of the shelves. Non-fiction suddenly became very intriguing.
4. Gateway into Detective Fiction
–
The Man in the Brown Suit by Agatha Christie
is by no means my favorite but it's memorable because it started me off on a binge-read of Christie's books. The man in question was cynical, brooding, glowering (at our chirpy heroine), and possibly a murderer. Favorite qualities in a hero for a teenage girl, don't you know. The villain was so likeable, he put the said hero to shame. For someone whose idea of mystery books and detective fiction had so far been
Nancy Drew
, Hitchcok's
Three Investigators
and Enid Blyton's
Five Find-Outers
, Christie's
The Man in the Brown Suit
was a gateway to a whole new world out there.
5. Gateway into Science Fiction
–
Cordelia's Honor
by Lois McMaster Bujold -- I have reviewed this book before. Science fiction was a thing of worry, till someone rightly pointed out you don't have to a nuclear physicist to understand science. Well,
Cordelia's Honor is less about science and more about integrity
, but it still was a wonderful entry into the world of space opera. It also gave me one of my favorite authors. For any newbie, my recommended primer would always be
Cordelia's Honor
.
6. Gateway into Audiobooks
–
Chime by Franny Billingsley
-- This book was a treasure discovered, and if you have read and liked
The Perilous Gard,
this story about a bitter girl full of self-loathing and wicked sorcery will be right up your alley.
Susan Duerden
is a matchless narrator. She gives a musical, haunting, poignant quality to the story that I wouldn't have, couldn't have found in the print edition.
7. Gateway into Graphic Novels
–
The Bride of the Water God
- This manga's a long drawn one, very circuitous and may try your patience because the ending is so many volumes away. A village girl is sacrificed to appease a water god, but the real monster lies elsewhere in wait.
The Bride of the Water God
by Mi-Kyung Yun was my first taste of manga/ graphic novel. The smooth, long lines of the art, the sometimes comical anime expressions, and the sudden plot twists were all very addictive. Later, I discovered
Saga
and
The Tarot Cafe
, but this one was my gateway book.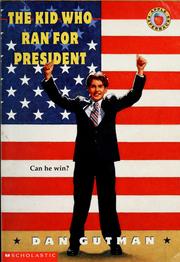 8. Gateway into Plays
–
Shakespeare's Twelfth Night
- I had aspirations to be a playwright while growing up. I was a pest in school too, bullying people to join my own theatrical productions during lunch break and forcing them to rote dialogue I had written for them. All thanks to the Bard's play about a stupid duke who wouldn't see a good thing right under his nose. I find
Twelfth Night
very Bleh now, but back then I loved it. That scene at the end of
Shakespeare in Love
, where Viola comes ashore after the shipwreck, I have played it in my head so many times....
9. Gateway into Humour
–
The Kid Who Ran for President
by Dan Gutman - One day, the unthinkable happened.
A teenage kid ran for President in America -- and succeeded
. It was hilarious and over-the-top and it was my first taste of humour. Take an unbelievable situation, mix it up with even more incredible mishaps and give it to a teenager -- hey, it works! This was much before I discovered
Wodehouse
,
Sedaris
,
Tintin
and
Georgette Heyer
, of course. But this wiley but wise kid will always have a special place in my heart.
10. Gateway into Magical Realism
–
Labyrinths
by Jorge Luis Borges - This one is a recent discovery, and leaves me speechless with wonder. Borges is no doubt a role model/ propounder for many a magical realism writer, including Rushdie and Marquez and Calvino.
He takes a seemingly ordinary puzzle and makes something extraordinary out of it
. Like the moving power of miracles, the eerie power of dreams, the treachery of secrets, the principles of greater good, the underside of lottery, and the possibility of parallel worlds -- every single short story left me in a labyrinth of thought and marvel. What an absolutely amazing author, what an absolutely amazing mind.